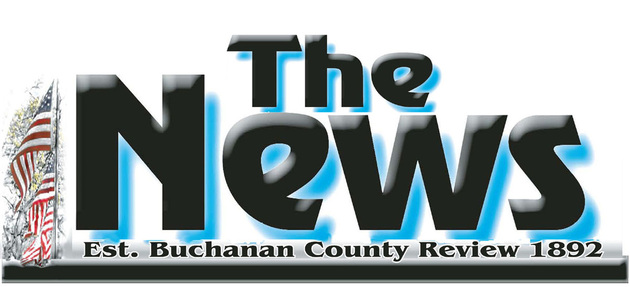 Thank you for visiting THE NEWS

THE NEWS is the only locally owned and operated newspaper that serves all of Buchanan County and the surrounding communities. We are proud of the communities we serve. We bring you the best each and every week. We deliver MORE LOCAL NEWS and MORE LOCAL ADVERTISING to people in Independence and Buchanan County than any other area publication.
Subscribe to THE NEWS and receive
interesting features about our friends and neighbors/movers and shakers, school news (and SPORTS!), ag and business news, recipes, bird watching, and even who's gone where on vacation!
IT'S ALL IN THE NEWS!
Read about our city council meetings, county supervisors, school boards - complete concise stories, meetings and legal notices.
IT'S ALL IN THE NEWS!
Community events, celebrations, organizations, births, deaths, weddings and anniversaries!
IT'S ALL IN THE NEWS!
Filled with color photos, and all in an easy to read package delivered to your mailbox each and every week.
Subscribe to THE NEWS!
One year subscriptions:
$29/In Buchanan County; $32/Outside Buchanan County and $35/Outside Iowa.
Send your check or money order to:
THE NEWS, PO Box 9, Winthrop IA 50682.
For more information, call 319-935-3027 or 319-327-1810.
Be sure to visit our Facebook page, search:The News/Buchanan County Review
O
r cut and paste this link in your browser:https://www.facebook.com/pages/The-NewsBuchanan-County-Review-Iowa/303474862787